This watery wednesday post is of a pathway in a meadow behind my home. There are still spots where the snow run off has left the pathway still with water.
Awhile back someone (and I have always been sorry that I did not write down whom it was)on Watery Wednesday posted a couple pictures of the reflection off of water.
Being a complete amateur I was totally impressed as I had never thought about taking a picture like that before. Now I find myself actually searching for them
Anyway this is that path. It is not a great picture, yet I found it kind of trippy when I turned it upside down.
This first picture is the way it was taken.
And then here is the picture simply turned upside down.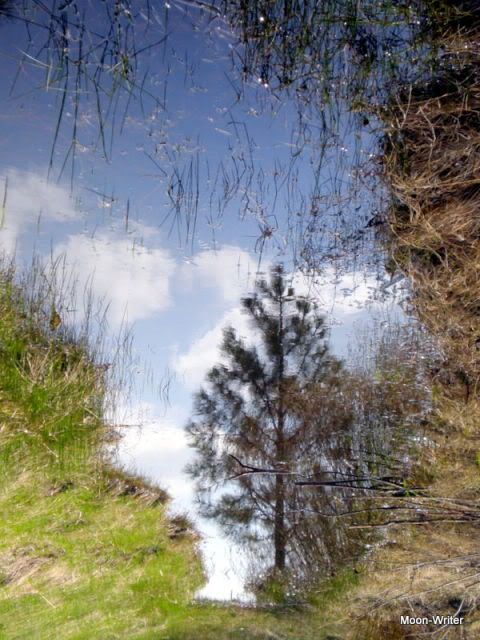 For more Watery Wednesday pictures, please just click the link below!
And have a GREAT one!
PEACE!!!
Allison, A.K.A. Moon-Writer