I have 4 blogs and 1 website. 2 of my blogs I would consider to be mainly photo blogs. There's this one which is just a little of everything, and then a humor blog. My website is about my woodworking of course. So I am not sure what to do here because I have 2 days for this skywatch Friday. And my only dilemma really is that I personally really love both of them. So should I have put one picture on one blog and another on another or just put both here.
Well in answering myself LOL!!! I decided since there are sooo many skywatch fridays I would post both here. I sure hope this acceptable, and if not please let me know. I do not want to be unfair nor disrespectful in anyway.
Thanks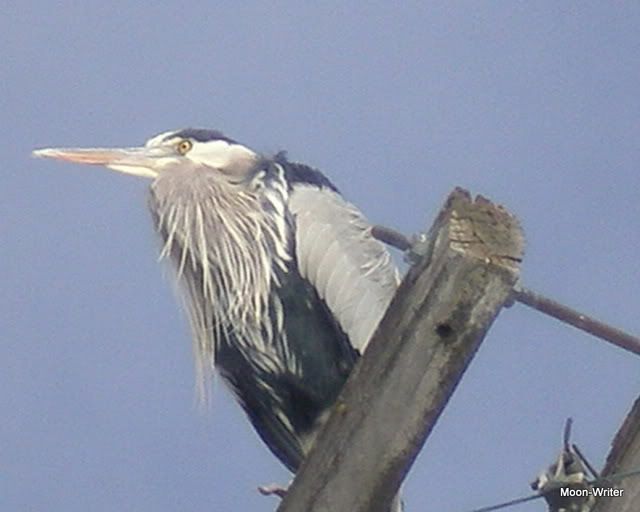 My first 3 here has been on my other blogs this week. He is a Heron that I see around town a lot.A couple days ago he sat on my utility pole and let me get right up under him and take pictures. I found the whole thing fascinating.
I just never seem to get lucky enough to capture something like this so I just had to share!
The one below is just a cloud I captured earlier this week that made me think of an U.F.O.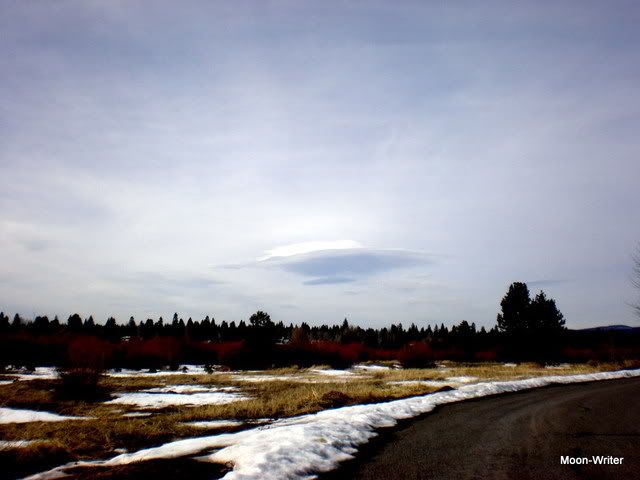 Again I would like to thank anyone who stops by. I have been doing my best to visit all those that stop by here and even those that don't.