This is my second Camera Critters. I enjoyed very much doing it the last time. On the 4th of July weekend, my little town of Westwood, Ca. in the mountains in northeastern Ca. goes all out with a 2 or 3 day party. There is always a day of "The Blues" where they have awesome bands play the blues all day long. Which I do my best to never miss. Then they always have a party at our one and only local bar which I purposely miss every year. LOL!!!
During this couple days they have art, booths, etc. A real big deal (probably the biggest) for my small town and pretty much anything goes.
These pictures were taken last 5th of July in the park when it was the "Blues Band day" This iguana damn near took the whole day. Honestly does this iguana not act like he knew he was posing for a picture. He was awesome. I am sorry I forgot his name
These are the pictures for my 2nd Camera Critters.
(By the way the haze in the sky was due to the fact that northern Ca. was trying to burn itself up. We were surrounded by forest fires from June until the beginning of September. We breathed this air all summer, it was awful.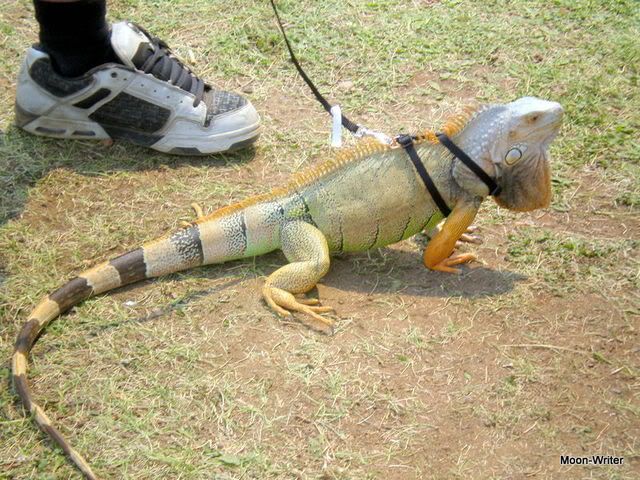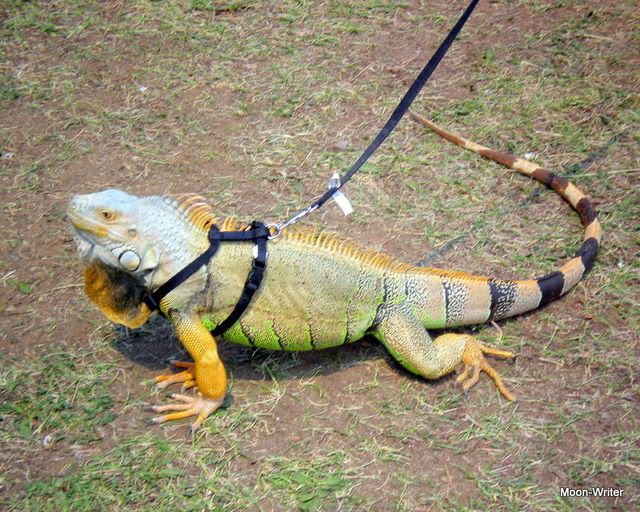 For more Camera Critters click this link below!