Taken over a year ago I believe in San Diego this is my 3rd born son out of four sons (no daughters for me) and what appears to be his new friend. I think this is just an adorable picture.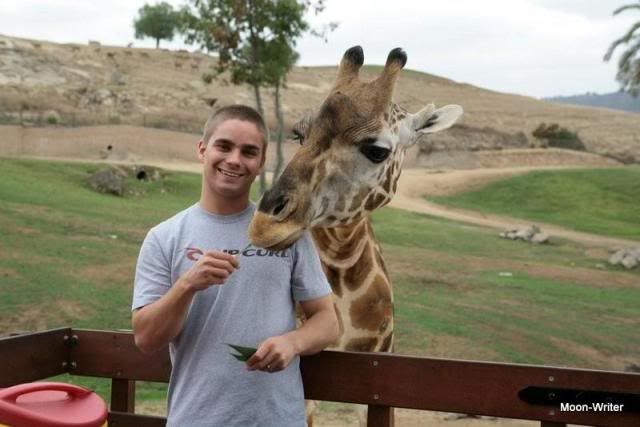 And I also have a terrible trait of being a bragging mom and why stop now eh? Troy did an 18 month tour in Iraq, I am very proud of him!
For more Camera Critters just click the link below, you will not be sorry!