Last week I was in southern, Ca. staying with some friends for the week. At the bottom of my friends stairs was this lone rose bush with this lone rose (although there were buds forming behind it) I thought of Mellow Yellow Monday and snapped these two pics.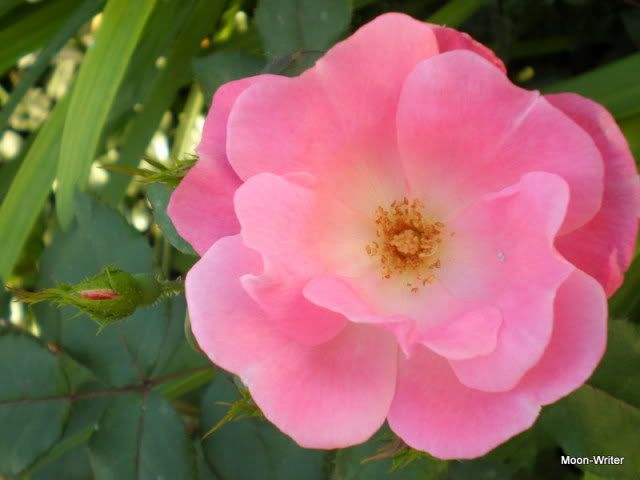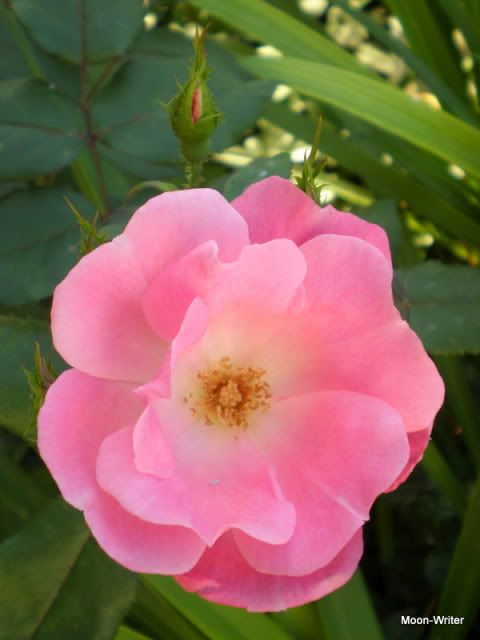 But the flower in the next picture just blew my mind. The bush this flower came from was coming out of a crack of a sidewalk, right on Foothill Blvd. a rather big blvd in Los Angeles county.
I picked this flower just because I had never seen anything like it. The petals were like butterfly wings. Matter of fact I thought this flower resembled a butterfly.
I carried it to their house and sat it on a burgundy piece of paper just so I could really capture the beauty of this. (I also was not that happy with the outcome. LOL!!!)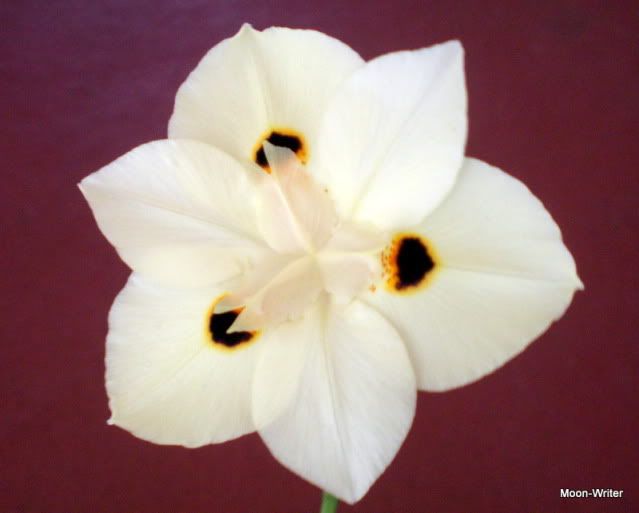 I then just set it in grass. Since I have no clue what kind of flower it is, it became a little joke that it started to be called "Allison's cement flower" because that is exactly where it grew out of. A crack in a sidewalk.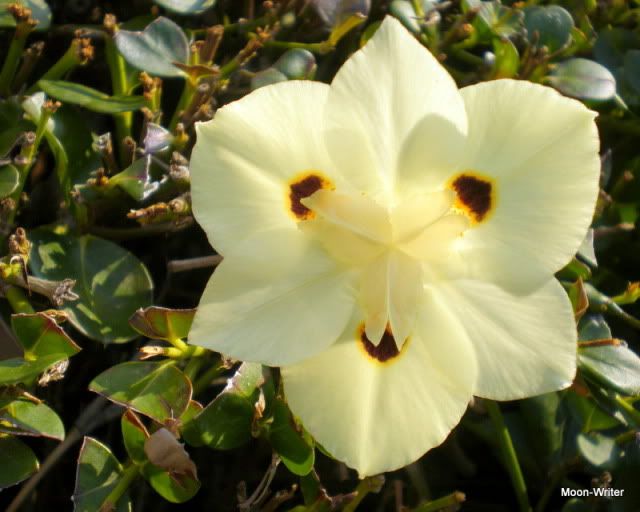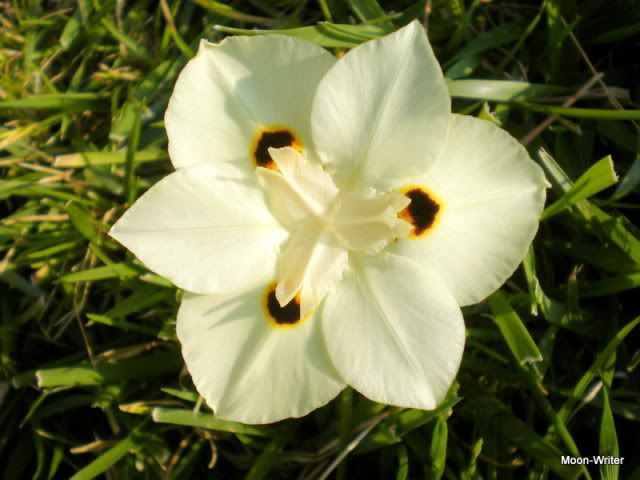 For more Mellow Yellow Monday photos please click below!!
Have a great MYM everybody!!!